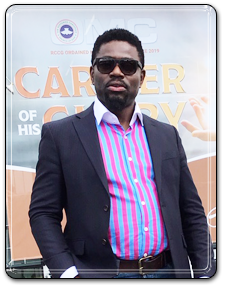 Technical Department
Technical department of Shinning Light assembly is responsible for maintenance and operations of technical (audio/Video) equipment of the church.
Tasks of the department include: To maintain and set musical instruments and microphones for the service and out-reach programs, To record messages of every service on CD and DVD, that can be ordered and purchased from ushers.
Statement of Purpose
To invest ourselves in Shinning light assembly, directly support and reinforce anything and everything that requires the support of lighting, audio, video, graphics, or any other form of technical or stage support, in a manner that is pleasing to God, and will provide for a better reception and understanding by all those who are touched by our efforts.
The key in this statement of purpose is the phrase "in a manner that is pleasing to God." This statement places what we do on the highest standard possible. Doing our tasks with Technical Department of Shinning Light Assembly a casual attitude is simply not acceptable. Each and every member of the technical department team invests or devotes him/herself to a technical excellence.
Statement of Direction
1. We are to encourage and support one another and those whom we support technically.
2. We are committed to being professional in our craft, in the execution of our skills, and our relationships with others.
3. We are to submit to each other and to our leadership, out of respect for each other, as fellow brothers and sisters in Christ.
4. We are responsible, individually and as a team, for our technical and spiritual development, through study and commitment.
The last element of the mission statement is the "Biblical basis." This section answers the why question in our quest for mission possible. Why are we even involved in our mission?
Biblical Basis
As we serve, we embrace the scripture; "Do nothing out of selfish ambition or vain conceit, but in humility consider others better than yourselves. Each of you should look not only to your own interests, but also to the interests of others." (Philippians 2:3-4).
With our Biblical basis, it is clear our why is "to the interests of others." The others are all those whom look to us for technical support. If we fully embrace this Biblical basis, what appears to be mission impossible will truly become mission possible.
God has given us the skills that allow us to do what we do. It is the mission statement that keeps us focused on the reasons for doing it.
If you have any questions or want to join technical department, please contact Franklin Ugochukwu Ohwonda or email franklin.isaac80@yahoo.com